Welcome to Deer Park Crossing
An Exclusive Collection Toronto
The Perfect Collaboration of Place and Design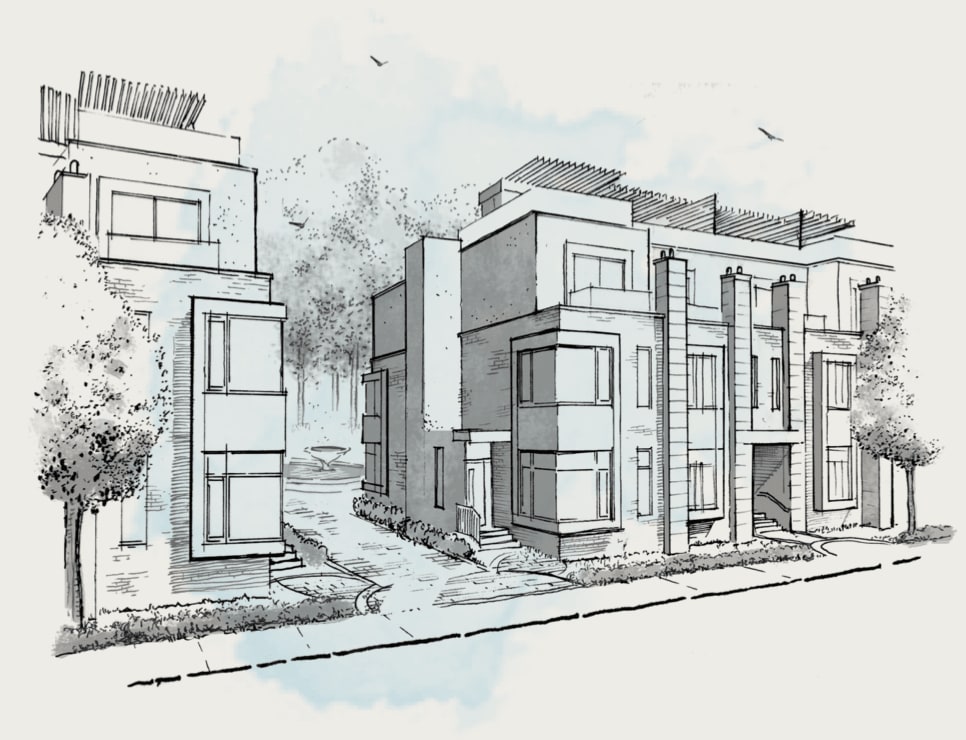 Introducing Deer Park Crossing at Kilbarry Road and Lascelles Boulevard.
A collection of 10 limited edition residences on The Kay Gardner Beltline. Surrounded by a cherished lifestyle, Deer Park Crossing is the opportunity to live in a brilliantly designed Julian Jacobs townhome that epitomizes contemporary elegance.
Moments Away From Yonge Street
The compelling draw of Yonge Street, with its bustling shops and restaurants, subway and metropolitan energy stands in stark contrast to the sedate neighbourhood surrounding Deer Park Crossing.
This urban enigma gives residents the very best of both worlds, the convenience of the city and the peacefulness of forested greenspace at the doorstep.
Deer Park Has Evolved Into One of Toronto's Most Upscale Communities.
Its residential streets off Yonge or St. Clair lead to the city's busiest shopping, entertainment and business districts. Yet, it is surrounded by lush green parkland, 
majestic trees, The Kay Gardner Beltline and the Vale of Avoca Ravine.