In an era when real estate buyers can see high-quality photographs of homes for sale at the click of a button, staging is essential for home sellers who want to be competitive. A brief look through listing photos of luxury Forest Hill, Yorkville, and Roncesvalles homes for sale will show that this is the case. With a wide margin of creative freedom and many resources at your disposal, you can effectively stage your home with ease. You can't go wrong if you follow these basic rules.
Keep it simple

Staged homes should have a simple, tasteful, aesthetically pleasing appearance. Think of staging as the process of creating a model home for your prospective buyers. The design of your home's staging should be balanced, with an even number of furniture and decorative items. One of the most common staging tips is to declutter in order to remove excess items that fill space without adding significant visual interest.
Use accents to make it interesting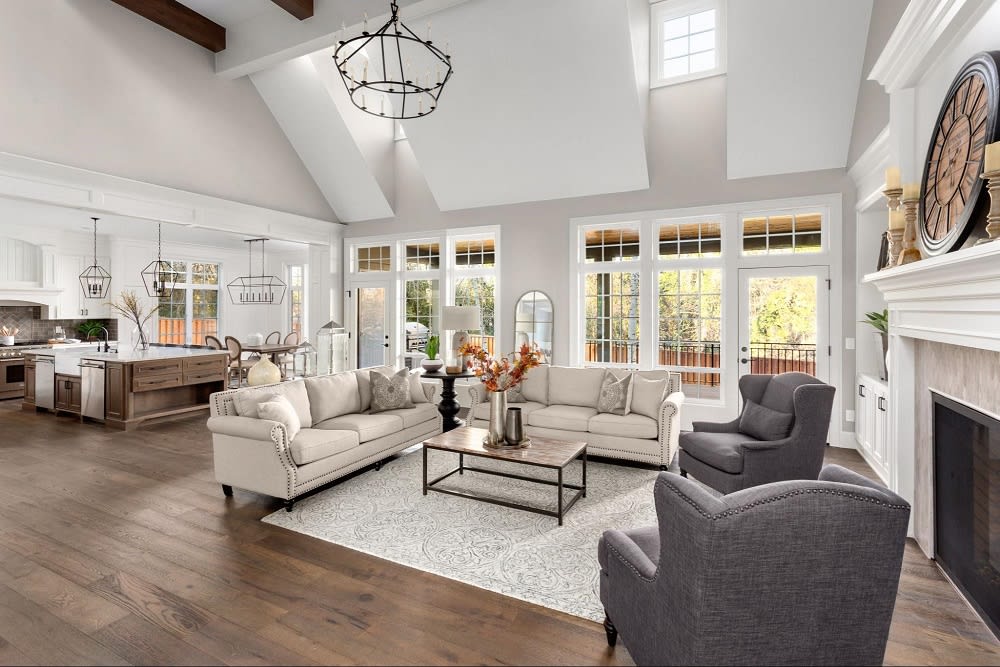 Photo courtesy of Shutterstock
While erring on the side of simplicity is generally recommended, this doesn't necessarily mean you need to be a minimalist. This
National Association of Realtors (NAR) publication
provides some great photographic examples of how a home that's excessively sparse and bland can be tweaked to be modern and chic, but still not too busy. As you can see in this article, successfully staged homes use small decorations to accentuate the staging design to make the home inviting. Simple touches such as wine glasses, tea sets, house plants, bouquets, or bowls of fruit create small focal points and fill empty space.
Depersonalize your home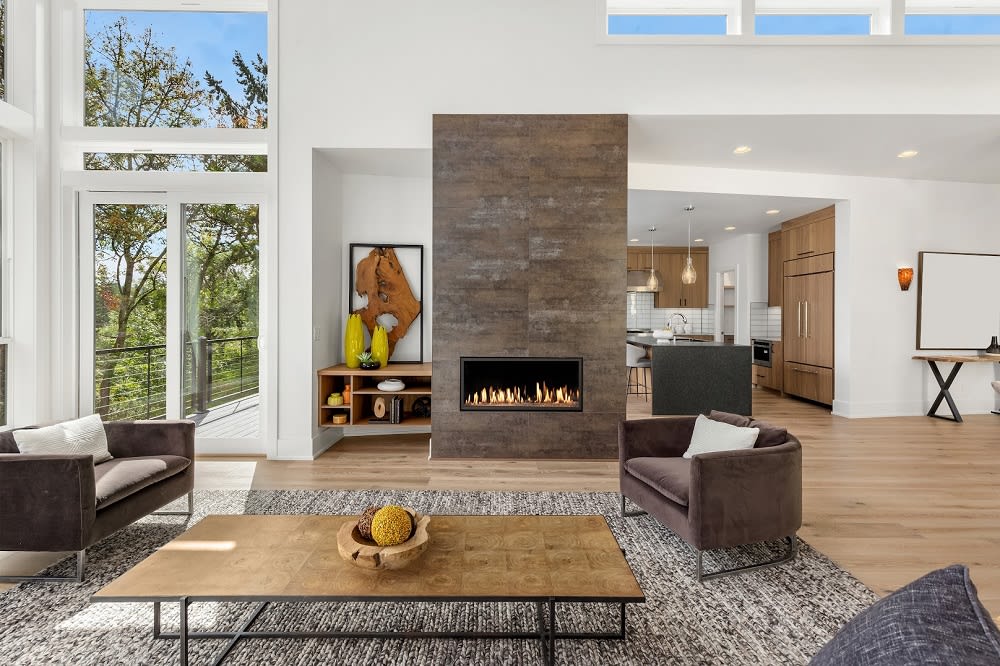 Photo courtesy of Shutterstock
The purpose of staging your home is to showcase its beauty, charm, and livability, not your personal life. Remove personal items when staging your home in order to eliminate any distractions that would make it difficult for buyers to imagine your home as their own. This includes, but isn't limited to, personal photographs, items with your name or initials, collectables, and other items that leave your individual signature on your home. The end result will be a home that can belong to anyone, meaning that a buyer can envision living in your home. Removing personal items also gives you additional piece of mind while allowing strangers into your home during the selling process.
Focus on the main areas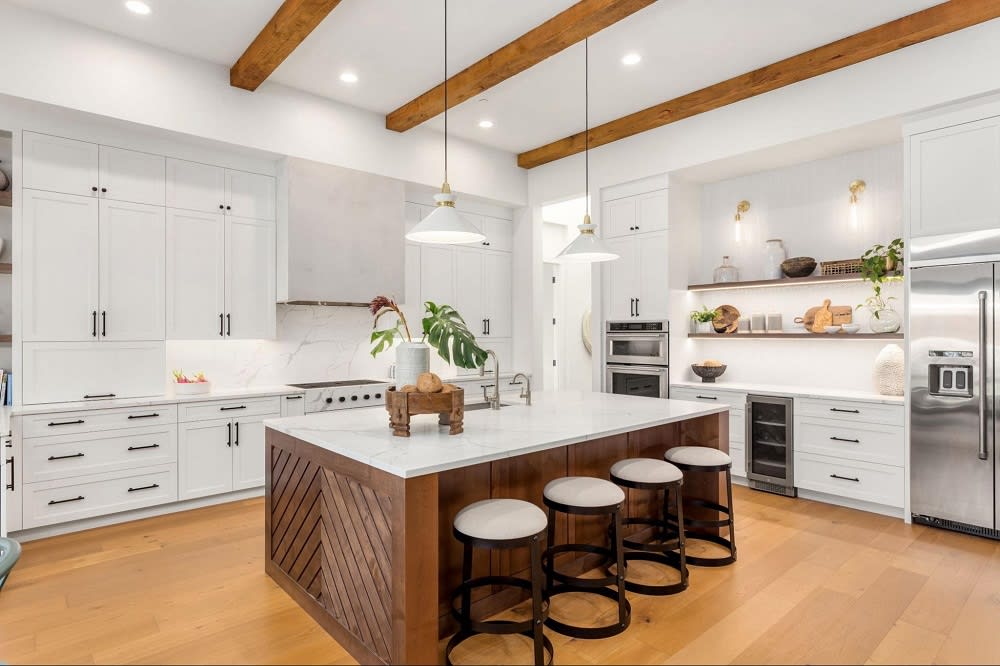 Photo courtesy of Shutterstock
When staging your home, you have the option to stage the whole home or only a portion of it. Staging the entire property will maximize its appeal, though this isn't essential. According to
realtors surveyed by the NAR
, the most commonly staged areas are the master bedroom, the living room, and the kitchen. This is based on the opinions of both buyers' and sellers' agents regarding which rooms are the most important to stage. However, successful home sellers have also been known to stage other areas such as dining rooms or even home gyms and home offices.
Maximize the impact of lighting

The right lighting can help spruce up any space. Appropriate lighting will help highlight the features of your home while creating a warm, inviting atmosphere. The first principle of lighting is to make sure that every room is adequately lit so that everything can be seen in full detail. However, this doesn't mean that ultra-bright overhead fluorescent lights are the way to go. Use diffused, ambient lighting from lamps and other small fixtures in order to create a gentle and harmonious lighting landscape. You can experiment with the tone and brightness of the lighting in order to create the perfect environment. Opening blinds can be a great way to allow natural light to come in, but don't rely on natural light as your primary lighting source.
Make select investments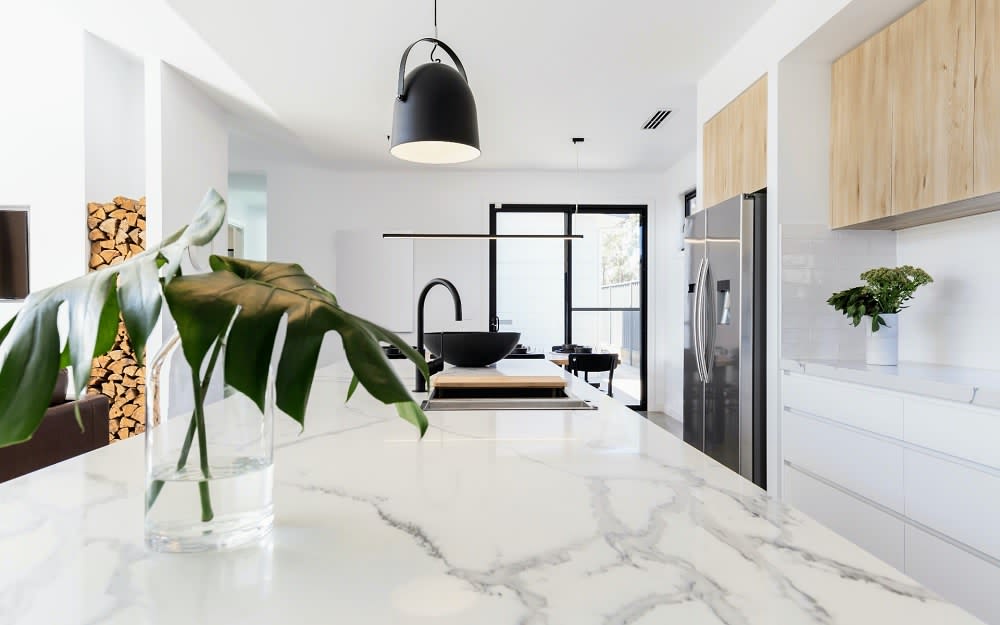 Photo courtesy of Shutterstock
The budget necessary for quality staging will vary widely between homeowners, but in most cases, some expenditures will be worthwhile. One major consideration is whether you'll stage your home with existing furnishings or empty the home and purchase entirely new ones. This is an area where you'd do well to consult with your realtor or a staging professional. If you do feel the need to use entirely new furnishings, you may have options other than purchasing them outright. There are companies that rent furniture that you can use for this purpose. In some cases, a homeowner can get away with making a few investments in furniture or decorations to complement items that they already have.
Include the exterior while staging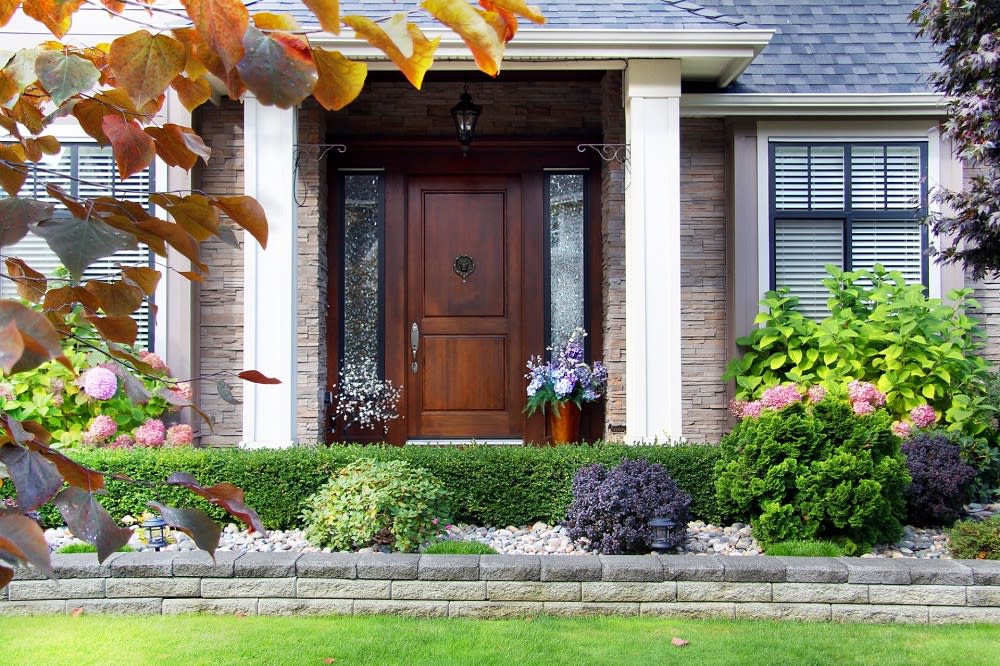 Photo courtesy of Shutterstock
While the interior of your home deserves the bulk of your attention, creating curb appeal is also an important component of staging. Since prospective buyers will consider your home's exterior when viewing it, you should take some basic steps to up your curb appeal. Here's a
convenient handout
from the NAR that provides a brief overview of successful exterior staging strategies. Curb appeal starts with the condition of your home's exterior, which should be sound and free from obvious blemishes. Beyond this, curb appeal increases with a green, neatly trimmed lawn that's complemented by aesthetically pleasing landscaping. It's also a good idea to have adequate exterior lighting.
Gather inspiration

If you really don't know where to begin when it comes to staging, get help from a home staging professional. However, this is by no means essential. If you want to stage a home on your own, a great way to get started is to gather inspiration from homes that are staged effectively. Look through interior design publications or luxury real estate listings to see what professional staging looks like. You'll find that staging is really as simple as creating a tasteful environment that has sufficient furnishings to appear inviting to guests.
Get your realtor's input
Forest Hill Yorkville
is an Ontario realty agency specializing in the finest Toronto neighborhoods, offering upscale Forest Hill, Yorkville, and Roncesvalles homes for sale. Forest Hill Yorkville realtors work to buy and sell top-tier luxury homes in these coveted parts of the city. A skilled Forest Hill Yorkville realtor can help you through the process of preparing, staging, and listing your home. The firm's
portfolio of featured property listings
can provide you with great examples of quality staging and curb appeal. Talk to a Forest Hill Yorkville realtor to go from successful staging to successful selling.

*Header photo courtesy of Shutterstock