Cabbagetown is the perfect neighborhood in Toronto. It's filled with a strong community spirit and pride. With beautiful historic buildings and Victorian homes, as well as lots of greenery, Cabbagetown is truly a beautiful neighborhood. Bordered by Riverdale Park East, Cabbagetown has lots of green space for residents to enjoy. Cabbagetown is located near the popular neighborhoods of Yorkville and Forest Hills. Those shopping for Yorkville real estate for sale might also enjoy the properties in Cabbagetown.

One of the best parts of living in Cabbagetown is the amazing restaurants and dining scene. Cabbagetown and the neighboring areas in Old Toronto have a high density of amazing restaurants, all within walking distance. Many different types of cuisine are offered, from traditional Canadian dishes to Asian and Mediterranean choices as well. There are so many amazing options it can be hard to choose. Our guide will walk you through the 12 best Cabbagetown restaurants you don't want to miss.
F'Amelia
12 Amelia St, Toronto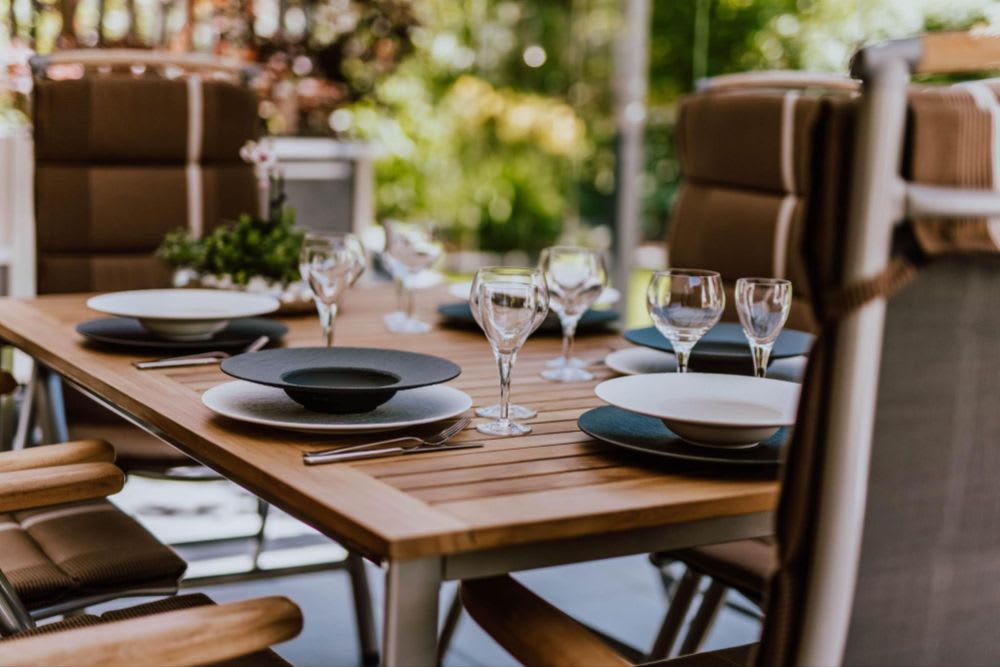 With rustic yet elegant decor, F'Amelia brings homestyle Italian cooking to Cabbagetown. The restaurant features a glass atrium and patio for outdoor dining and an extensive wine list. The menu features simple and honest cooking that brings the best of delicious ingredients to the forefront with classic Italian techniques. F'Amelia is perfect for a date night out or an evening with the family in the neighborhood of Cabbagetown. It brings home-style cooking and comfort to the neighborhood, from their family to yours.
Lena Restaurante
176 Yonge St, Toronto

Lena Restaurante brings the energy and ambiance of South America to Cabbagetown. With a creative Latin menu and stunning decor, the restaurant creates an energetic atmosphere filled with fun and life that echoes the culture in South American communities. A warm and welcoming staff help set the scene for a stunning night out at Lena Restaurante, which also offers an incredible bar menu with fabulous wines and creative cocktails.
Aloette
163 Spadina Ave. First Floor, Toronto

Aloette is the perfect way to escape the cold Canadian winter. This Canadian restaurant serves elevated classics as well as creative French staples. A chic and stylish interior complements the creative menu, which merges haute cuisine with classic cravings for diner fare. Created by the Alo Food Group, Aloette is the perfect mix of comfort and luxury dining.
Woods Restaurant and Bar
45 Colborne St, Toronto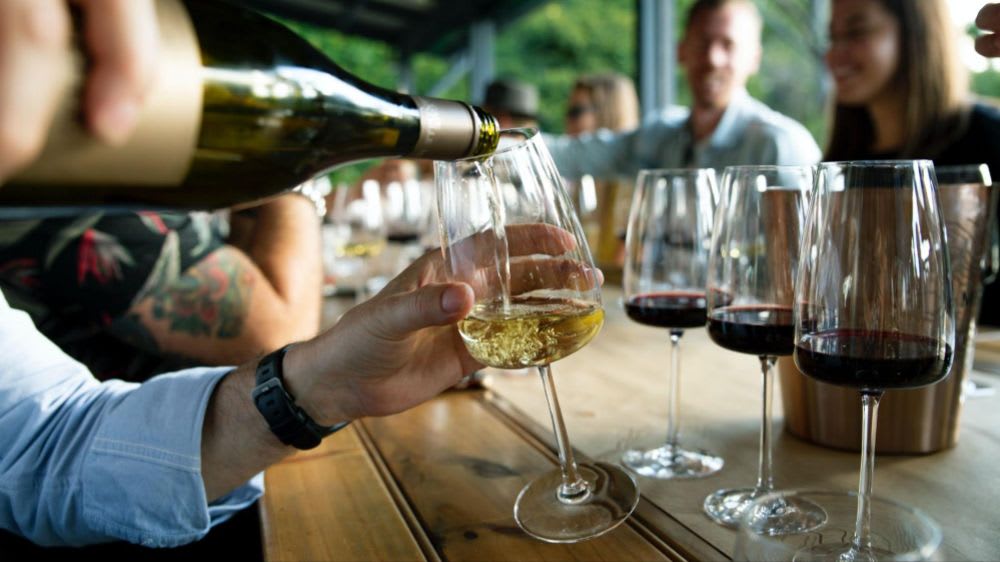 Woods Restaurant and Bar offers Canadian dishes with locally sourced and seasonal ingredients. The dining room has a hip atmosphere, with high ceilings, beautifully exposed wood, and statement lighting. The restaurant is hyper-local, growing its own lettuce and sprouts and making sure its seafood is entirely certified by Ocean-Wise. The wine menu is also sourced from local Canadian vineyards. The goal of Woods Restaurant and Bar is to bring you the best of Canadian ingredients in a comfortable and stylish setting.
Biagio Ristorante
155 King St E, Toronto

Biagio Ristorante is the perfect spot for high-end Italian dining. The elegant restaurant features an expansive wine list and menu that brings Italian classics to life. An ornate dining room transports guests directly to Italy. In the warmer months, a spectacular patio allows guests to enjoy the sunny Canadian weather while dining.
Nami Japanese Restaurant
55 Adelaide St E, Toronto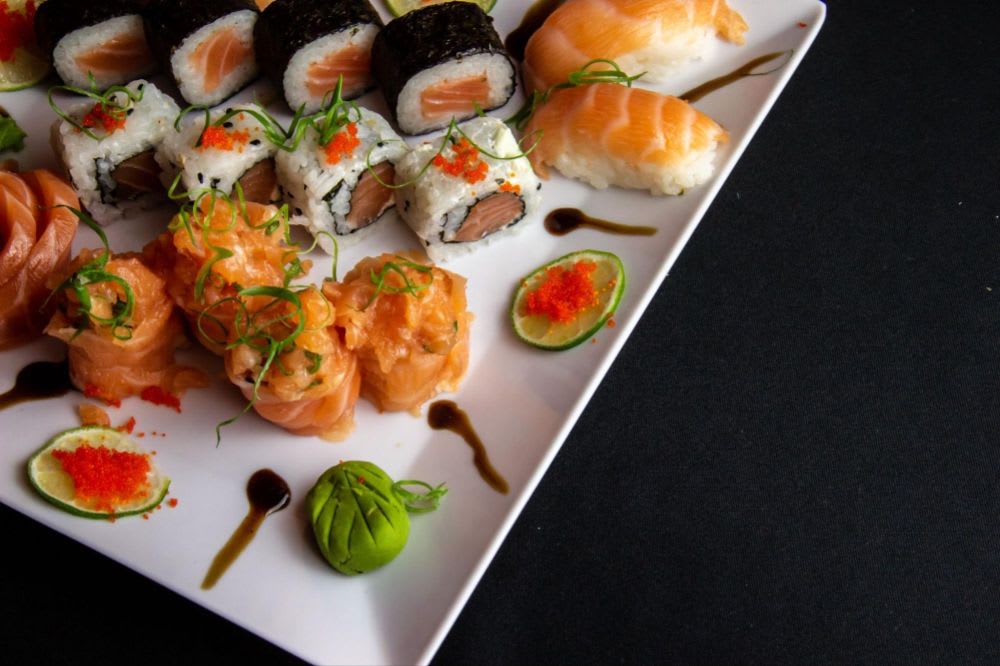 Nami is one of the most authentic Japanese restaurants in Toronto. Featuring kimono-clad servers, authentic Japanese decor, and a delicious menu, the restaurant brings Japanese dining to Cabbagetown. There are options for private dining for seclusion and private events as well. Nami is perfect for anyone that loves Japanese cuisine and wants the authentic Japanese experience.
Stratus
TD South Tower, 79 Wellington St W Tower, 36th Floor, Toronto

Stratus offers elegant fine dining with a Canadian menu. Stunning city views complement the elegant interior and fabulous service here. Executive Chef Martha Wright brings together a menu that elevates Canadian cuisine, complemented by an extensive wine and spirit list. Located on the 36th floor of the TD South Tower, the views are nearly as impressive as the menu, especially at dinner time when the lights of Toronto come alive.
Byblos Downtown
11 Duncan St, Toronto

Byblos serves elevated eastern Mediterranean cuisine in a stunning two-story restaurant with an elegant ambiance. The menu brings together coastal flavors and spices that the region is known for, creating exciting and energetic dishes. Comfortable seating and stylish decor help make the atmosphere vibrant and cozy.
GEORGE Restaurant
111C Queen St E, Toronto

GEORGE Restaurant is another excellent choice for fine dining in the Cabbagetown area. As the creation of award-winning chef Lorenzo Loseto, the restaurant features a creative tasting menu with an emphasis on local ingredients. The restaurant has a cozy dining room and a secluded patio that creates a magical ambiance at night.
10 Carisma
15 Toronto St, Toronto

Carisma offers a glamorous experience that evokes the opulent parties of the 1920s. A traditional Italian menu is paired with an extensive wine list that is a perfect match for the luxurious dining room. Top-notch service and exquisite tastes make this restaurant a top experience in the Cabbagetown area.
Blu Ristorante
90 Avenue Rd, Toronto

Another great fine dining option in the area is Blu Ristorante. This restaurant offers a classic Italian menu accompanied by live music. The atmosphere is elevated with marble accents, white tablecloths, stunning lighting, and of course, impeccable service. Chef Eric Bucher, Chef Pradhan Jan, and the team create an elegant menu that matches perfectly with the ambiance.
Joso's
202 Davenport Rd, Toronto
Joso's is an upscale seafood eatery with funky and creative decor. Featuring unique art, bold colors, gold, and glamour, the atmosphere brings a deep and nourishing feel to guests. The menu features classic recipes and hospitality from the Dalmatian Coast, ushering guests into European elegance.
If you're looking forward to tapping into the excellent dining scene in Cabbagetown once you relocate, you'll need a great realtor to help you with the excitement of buying a home in Cabbagetown.
Forest Hill Yorkville Real Estate
is one of the best real estate groups in the area. With an amazing
team
with extensive experience, Forest Hill Yorkville is ready to help you on your real estate journey.