Roncesvalles, once known as Howard Park, is a classic neighborhood in Toronto. It has a decidedly small-town European charm brought by the main street lined with small boutiques, coffee shops, and bakeries in the heart of the neighborhood.

Primarily residential, Roncesvalles real estate is captivating. Many of these European-inspired Victorian and Edwardian homes are crafted of century-old brick with bay windows, covered front porches, and towering trees in the front yard. These delightful details help make a seller's market: low inventory and rising prices.
That doesn't mean you have to give up your dream of making Roncesvalles your home if you've been completely charmed by the small neighborhood located just north of Lake Ontario. The real estate agents at
Forest Hill Yorkville
can help you explore the various options of Roncesvalles homes for sale, including condos, semi-detached houses, detached homes, and mansions.

While it wasn't always the case, today's Roncesvalles has a more youthful population attracted to the vibrant job market of Toronto, and its arts and entertainment scene, which is returning the neighborhood to the upscale area it was when initially founded.
What you need to know about Roncesvalles

Colonel Walter O'Hara named the neighborhood of Roncesvalles after the Battle of Roncesvalles, a skirmish between French and Anglo-Portuguese forces during the six-year Peninsular War.
Close to Lake Ontario, Roncesvalles has a large Polish population and hosts the most prominent
Polish festival
in North America. You can get a great pierogi at Cafe Polonez, Chopin Restaurant, and Loaded Pierogi. While the neighborhood library includes a collection of Polish-language books and magazines, the gentrification of Roncesvalles has brought in a variety of shops, and you can feel other European influences here. European construction inspires Roncesvalles real estate, albeit with the aforementioned small-town feel, making it unique among Toronto's more upscale communities.

In 2012, Roncesvalles was one of eight finalists in the Canadian Institute of Planners' (CIP) Great Places in Canada contest and the only neighborhood from Toronto to make the list. In the initial poll, 90 neighborhoods were nominated., According to CIP President Andrea Gabor, Roncesvalles ranked so high because "it embodies a lot of what people want when they're living in the city."

The neighborhood is 21 minutes away from downtown Toronto and about the same distance from Centreville Amusement Park, home to classic rides such as a vintage 1907 carousel, a log flume, and a Ferris wheel — although the park is mostly aimed at children. The neighborhood's location makes it a convenient commute to work, shop, or spend the day at the park with the kids.

The neighborhood also has other perks, including waterfront walking and biking trails, perfect for enjoying nature, walking the dog, or working out.
Charming old-world neighborhood

Both High Park Gardens and High Park Boulevard are the most exclusive parts of Roncesvalles, featuring homes built in the late 1800s and early 1900s. Because these century-old homes have excellent bones, most have been remodeled with modern amenities without erasing any elegant architectural detailing that makes these older, high-end homes so special.

While many of the homes are single-family residences, some are semi-detached, where residents of one family home will share a wall with another. This option could be one way to break into the Roncesvalles real estate market if you are early in your career and starting a family because these homes are generally cheaper than detached homes. This option would allow you to save some funds for landscaping or additional renovation.
You will, of course, want to know about the living habits of your neighbors before making an offer. You don't want to find out too late that the neighbors whose wall you share throw regular parties that will keep you and your family up all night and make you regret falling in love with that particular
Roncesvalles real estate property
. Asking the neighbors themselves gives you the perfect opportunity to meet them. If there is any question about noise problems — one of the most common issues between wall-sharing neighbors — you can move along to a new space that better meets your needs.
A real estate agent can help you navigate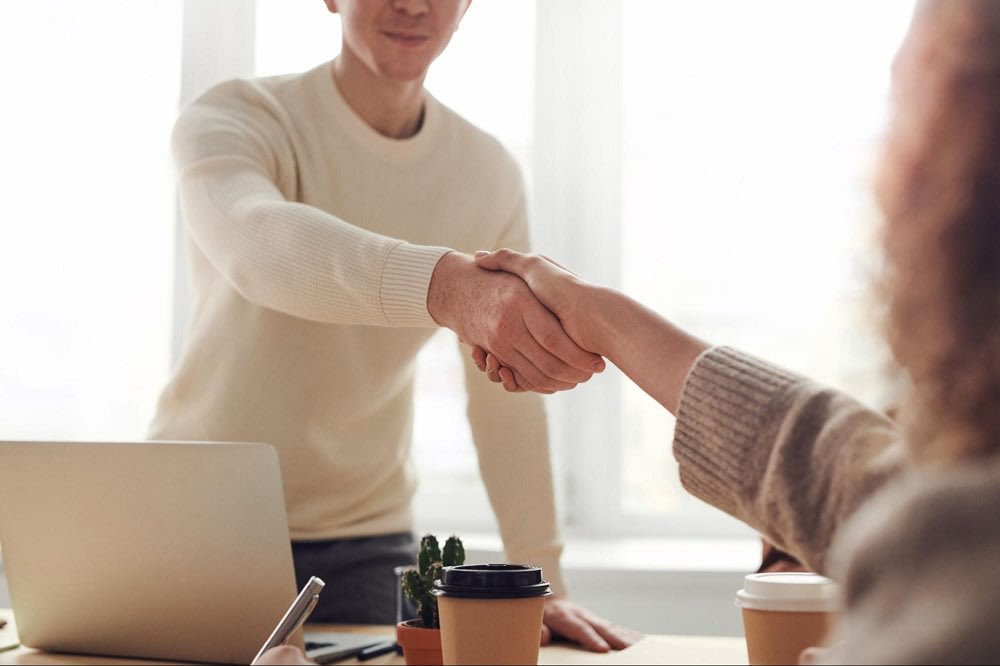 An excellent
real estate agent
is one of the best tools you can have in your house-hunting arsenal –– especially in a seller's market when buying a home can be challenging. One of these agents knows the neighborhood and will learn which of the many Roncesvalles homes for sale might best meet your needs as they get to know you. For example, semi-attached homes generally have more space and larger rooms than townhomes and condos, but detached homes and mansions are the roomiest.
An experienced agent will know the neighborhood well and will also be able to work with other agents. At
Forest Hill Yorkville
, they have a close network, so they will know of any listing that turns up that checks off all of your boxes.

Understanding the available options will make it easier for you to decide how to place a bid on a home you love.
Offer high, get a home

To combat the competitive nature of Roncesvalles homes for sale, buyers offer a percentage above the asking price for the initial offer, as sellers are getting enough offers that they don't need counteroffers.

Make your best offer first to rise above the others, and don't plan on asking for extras, such as outdoor furniture or certain appliances, because the Roncesvalles real estate property will easily go to someone else. Keep in mind that your offer can include a clause upping your offer by one or two percent if someone else bids higher. Paying cash is another way to secure the home because it makes the entire transaction much easier; the seller will most likely appreciate the ease you paying in cash brings to the process. Your real estate agent will help you with ways to secure your dream home no matter the competition.
Are you ready to make a move in the Roncesvalles real estate market? Reach out to one of the trusted local agents at
Forest Hill Yorkville
for expert advice on Forest Hill real estate.