In a competitive industry like real estate, agents know some simple and time-tested tips for selling homes fast. One of the best steps to sell your home more quickly is to consider staging. Staging is the process of arranging your home to make it aesthetically pleasing and exciting to potential buyers. Read on to learn how to sell your home faster with our top staging tips!
Learn the basics

Before a home is sold, most homeowners will work with a local real estate agent to have their home photographed, listed, and then shown to potential buyers. Early in your selling process, much real estate market activity happens online, where real estate buyers can view numerous listings of all kinds of luxury homes. Prospective buyers will then attend open houses or reach out to their realtors to schedule a showing.
Throughout the process, staging helps maximize your home's presentation when prospective buyers see it, especially with luxury real estate. Modern Forest Hill luxury homes, for instance, come to life with furnishings, and the difference between empty and staged Forest Hill luxury homes is striking. According to the
available data
, buyers gravitate more toward staged homes, and these homes sell faster.
The basic idea behind staging is that you're trying to help potential buyers get a feel for how the home looks when it's furnished. This makes it easier for any buyer to visualize what it would be like to own and live in the house. Real estate buyers usually have many options at their disposal, so making a striking first impression is very important for selling your home fast.
Turn your house into a model home
When you are staging, there are many magazines, websites, and other sources that you can use for inspiration, including other home listings. For instance, look at the
featured properties
section on Forest Hill Real Estate's website for examples of intelligent staging for high-end homes. You can see estates such as Forest Hill luxury homes, Yorkville houses, and other upscale properties with elegant staging. You can use these resources to get a general feel for how you would like your home to look when staged.
Staging can take a lot of work, but you do not necessarily need to pay equal attention to every room. Some sellers choose to stage only certain portions of their homes. For instance, if you have a four-bedroom house to sell, you may not choose to keep a bed in every room. According to
information on staging
from the National Association of Realtors, the living room, kitchen, and main bedroom are the most frequently staged areas within homes for sale. Some home sellers choose to stage virtually, meaning they use computer software to simulate the staging of their home without actually physically altering its layout. Others work with a home staging professional who may provide various consulting and other services. Realtors, like the experts at Forest Hill Real Estate Yorkville, can also offer valuable home staging services.
Keep it simple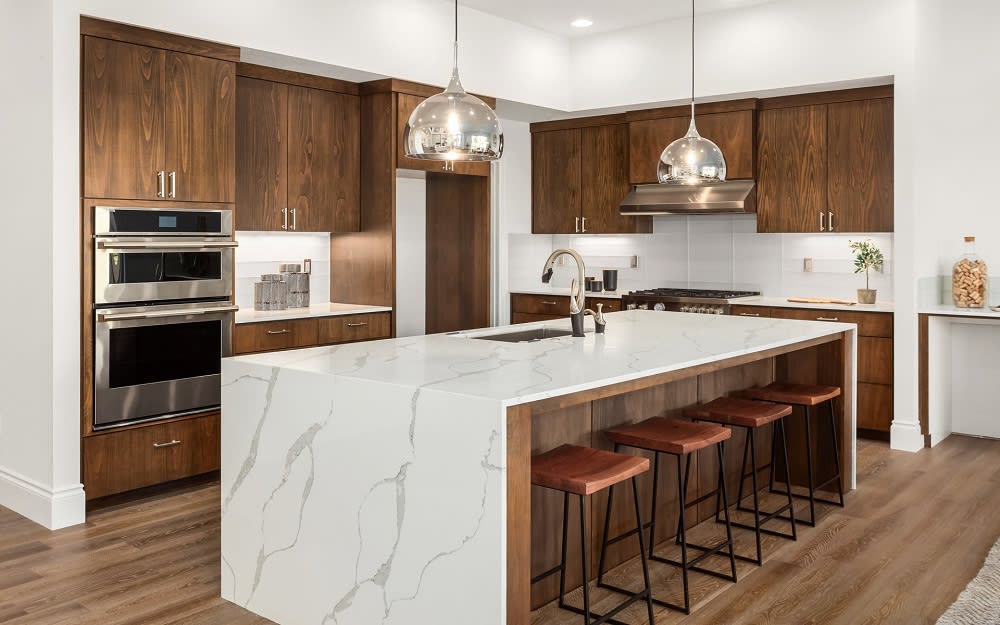 Photo courtesy of Shutterstock
When you look at attractive home listings, you will notice that most have a reasonably simple design concept. That's because effective staging accentuates the beauty of a home without excessive distractions. Homes that are staged effectively rely on the use of subtle, aesthetically pleasing design elements put together in a harmonious arrangement.
For instance, if you see a picture of a beautiful living room, you will probably only see one or two items on the coffee table. In a chic modern kitchen, you might see the occasional hardwood cutting board or decorative plant, but you will not see a full arsenal of cooking paraphernalia. Aside from a few accents here and there, less is more when it comes to effective staging.
Include small accents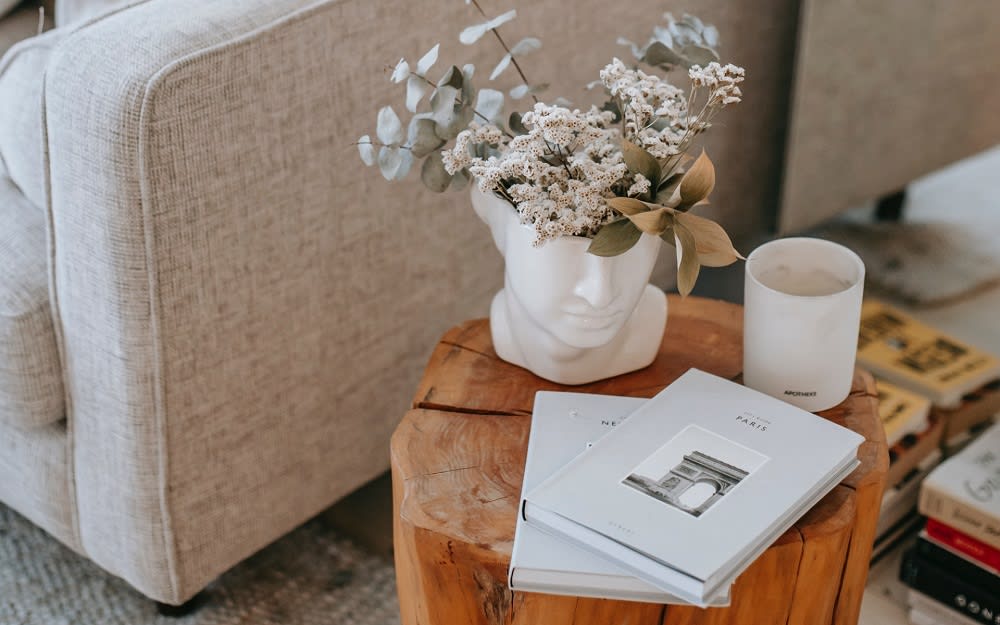 While you want to focus on creating open, well-lit spaces when staging your home, you can include small accents in your home staging to create attractive focal points. Accents may include flowers, artwork, books, and other conversation pieces. You can also brighten up a room with accent colors. If you live in the Toronto area and want to source an extra piece of furniture or decorative accent from a local shop, check out the city's
Shop Toronto Design
page.
Get rid of clutter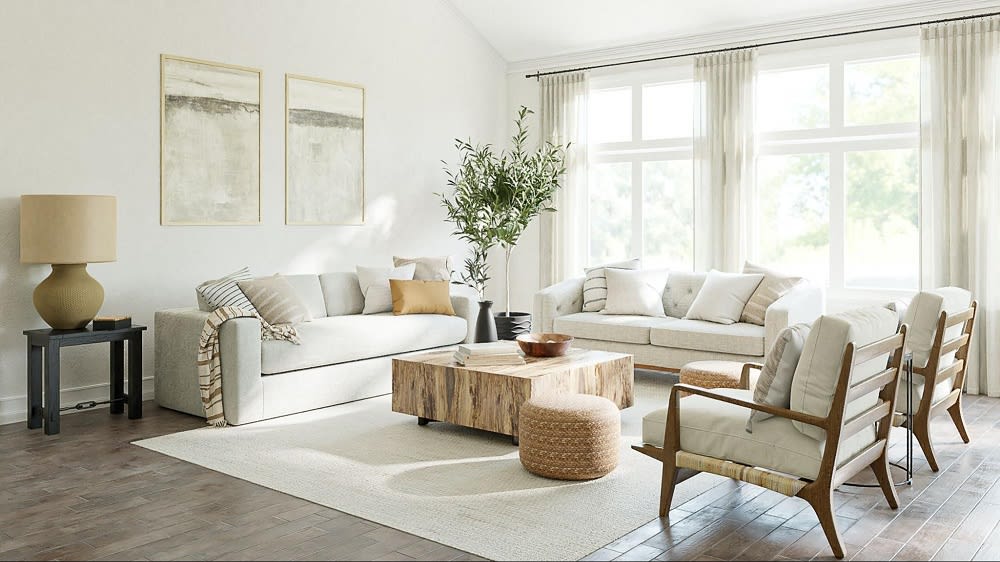 Part of keeping a staged home simple is eliminating clutter. Serious buyers of Roncesvalles, Forest Hill, and Yorkville houses want to be wowed by luxury, not storage space. One of the difficulties of staging is having enough items in the house to make it comfortable, without any extra baggage that you might keep at your primary residence.
If you have a simple life and a good sense of aesthetics, you may not need to do any intensive rearranging. More often than not, however, it is frequently the case that the ideal staging of your home will be somewhat different from the way it's arranged while living there.
Make sure you clean thoroughly

Once you have a basic plan to stage your home, you must ensure it's clean. You will likely move items around during the staging process, so it may be necessary to do an initial clean and follow up with a final touch-up. If you need to do some serious rearranging, you may want to clean as you go.
Work with a local realtor for further guidance
If you want additional guidance on staging, listing, and selling your home, you will require the services of a local real estate agent.
Forest Hill Real Estate Yorkville
specializes in a variety of spacious luxury properties in the Toronto area, including Roncesvalles, Forest Hill, and Yorkville houses. Forest Hill Real Estate's team of local realtors can show you breathtaking examples of elegantly staged Yorkville and Forest Hill homes for sale. Contact Forest Hill Real Estate Yorkville to get your property sold or explore your next luxury home today.
*Header photo courtesy of Shutterstock