We Are Honoured to Have Matt Himel as Our Guest Speaker for This Month's Webinar!
Matt is a well-accomplished achiever with exceptional experience in business and law and a captivating public speaker. He is currently working as VP, Enterprise Sales and Strategic Partnerships for Drop, a Toronto-based intelligent mobile rewards platform with over 4 million members, partners with multiple well-known brands like Uber, Sephora, Adidas, and more!
Previously, Matt helped to grow Andreessen Horowitz-backed Tilt in Canada and internationally before selling to Airbnb in early 2017. Before Tilt, Matt was an associate in Toronto and a summer associate in New York, focusing on corporate transactions and securities laws matters. Matt also co-founded Ontario Law Exam, which sells online prep materials to Lawyers and Paralegals writing their Ontario licensing exams. With him sharing his successful accomplishments, you will be motivated and start a journey to greatness of your own.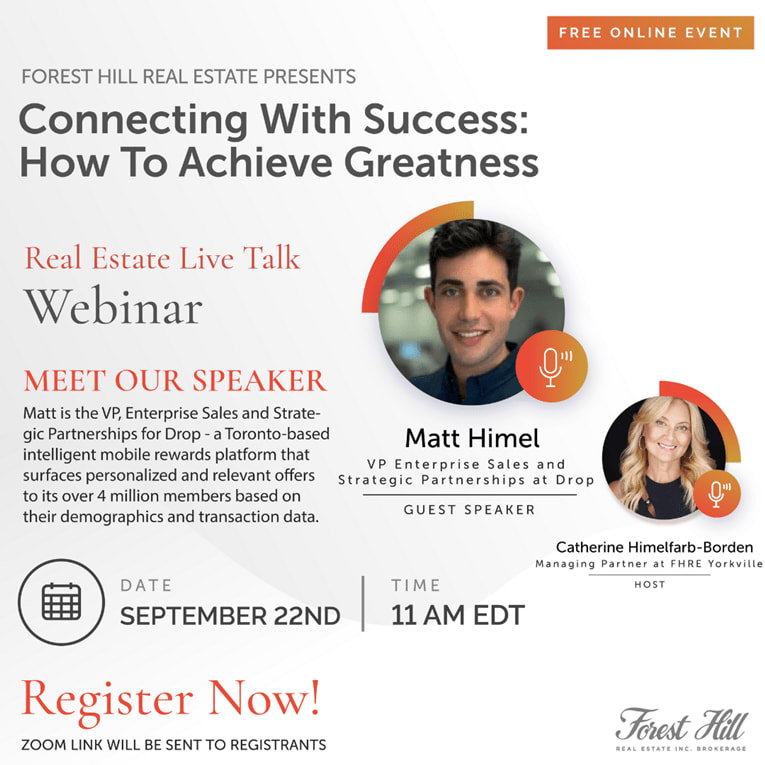 Don't miss out on this inspiring webinar on September 22, 2021, let's achieve greatness together.
Register now at the link below!