Canada's largest and most multicultural urban center, Toronto, is a one-of-a-kind destination and nothing short of exciting. Lively festivals, a cultural hub, trendy shopping, and great major league sports make Toronto a world-renowned city with a neighborly charm.

Lively events and fantastic foodie culture make Toronto a community worthy of discovery, with The Greater Toronto Area (The GTA) offering an array of exceptional things to see and do. Here, we offer a peek into The GTA communities and their respective allure.
Where is the GTA?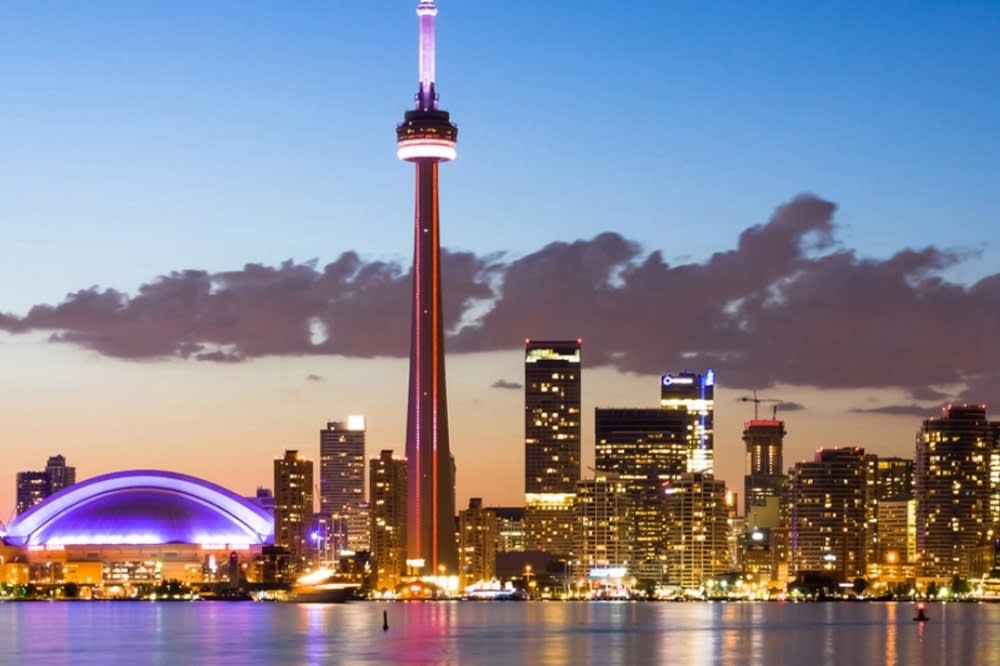 Nestled on the northwestern shore of Lake Ontario, with a stunning shoreline made up of low bluffs and narrow beaches, lies the city of Toronto. The GTA is divided into the five regions of Durham, Halton, Peel, Toronto, and York.
The GTA is home to many landmarks, parks, markets, shopping, attractions, and heritage sites, which offer opportunities to explore and wonder at all the exciting amenities available in your backyard.
Toronto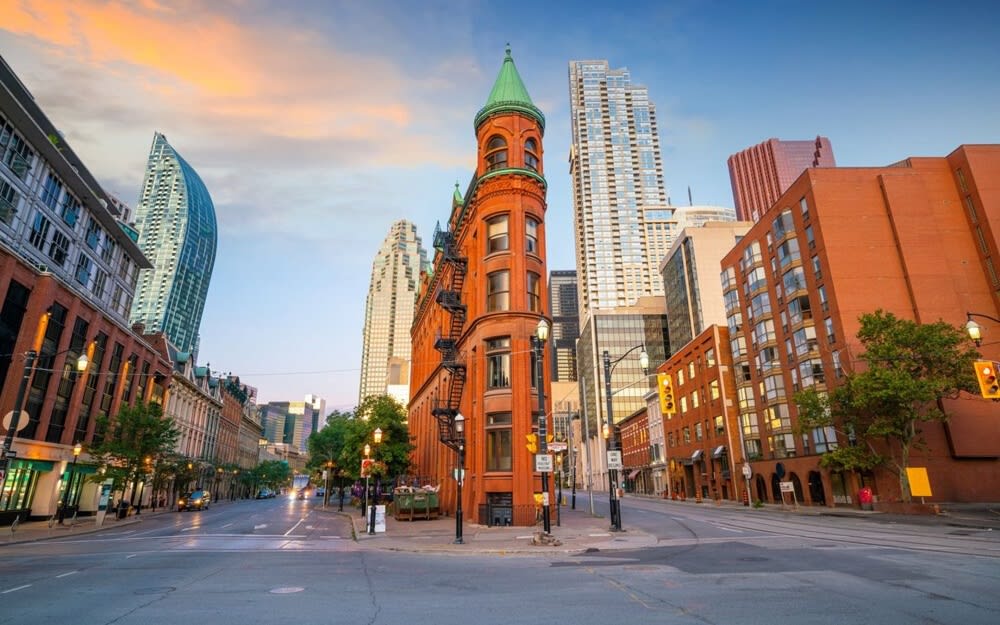 The City of Toronto
is located at the heart of the province of Ontario and is the provincial capital deemed as the economic engine of Canada, including its financial center. As one of the largest financial centers in North America, Toronto is brimming with excitement and opportunity. Toronto's unmatched landscape features 50 kilometers of waterfront with beaches, parks, marinas, and waterfront trails.
One of the world's most multicultural cities, Toronto boasts a wide range of cultures, languages, food, and arts, making it a cultural hub that attracts countless visitors and creates an ideal place to live and work.
Toronto serves as the center of the many industries that create excellent economic opportunities for its residents. Consistent rankings designate Toronto as one of the world's most livable cities with a strong reputation for exciting opportunities creating a perfect environment to call home.
York
Known as the Inner Ring of the Golden Horseshoe, the
York Region
in The GTA is the fastest growing area in Ontario. York is a vibrant and bustling community ideal for young families, professionals, and those looking to enjoy an exciting and active quality of life.
Made up of nine municipalities, including Aurora, East Gwillimbury, Georgina, King, Markham, Newmarket, Richmond Hill, Vaughan, and Whitchurch-Stouffville, York offers various activities and events to enjoy throughout the year. Everyone needs to check out Canada's Wonderland — the country's largest amusement park located in York Region!
Nature enthusiasts enjoy the
abundant parks
, wildlife, forests, trails, and beautiful sights the region affords its residents and visitors. Oak Ridges Moraine and The Kortright Center for Conservation are among the most visited places in York.
Durham

Located east of the City of Toronto in a sector known as the Golden Horseshoe, Durham Region is bordered by three lakes: Lake Ontario, Lake Simcoe, and Lake Scugog. A nature lover's paradise, Durham offers outdoor enthusiasts a haven to experience the best of The GTA.
Durham is home to
several galleries
showcasing contemporary, traditional, and public art, offering a vibrant arts and culture scene. Explore live theater and performances at
venues
that delight and inspire, and enjoy tours of unique homes and gardens that harken to days past. Whether you're looking to enjoy a musical or play or take in a comedy show or improv performance, there are many live theater options to enjoy year-round.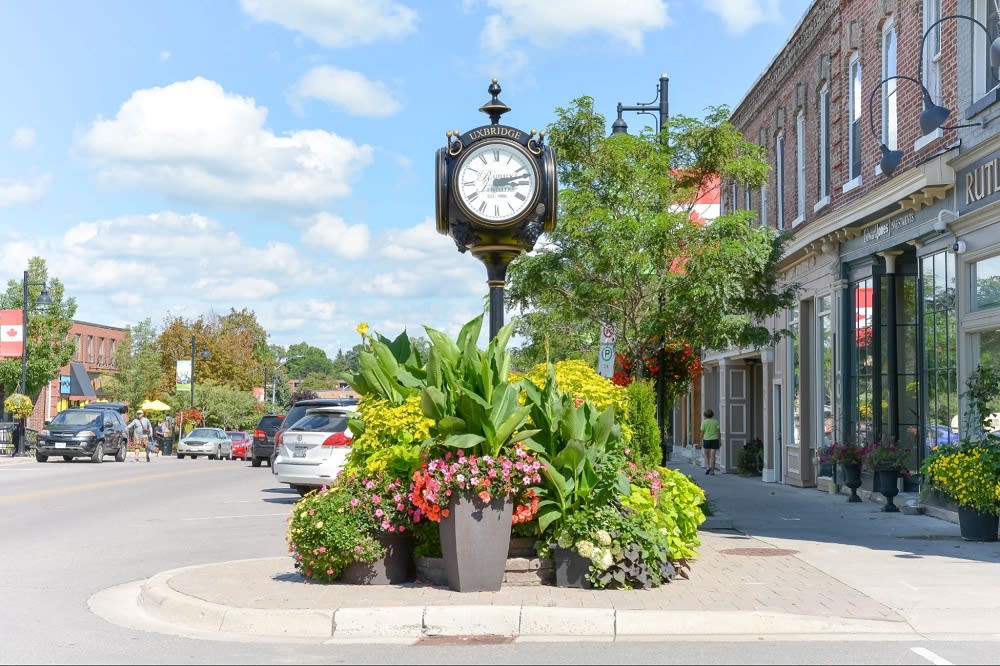 Living in the Durham Region offers an ideal escape for residents looking to venture outside the Toronto city center without sacrificing proximity and access to the wonderful amenities. Featuring several architectural styles of homes, Durham estates include majestic and traditional brick homes, newly-built condos, townhomes, and apartments to fit just about every lifestyle.
Halton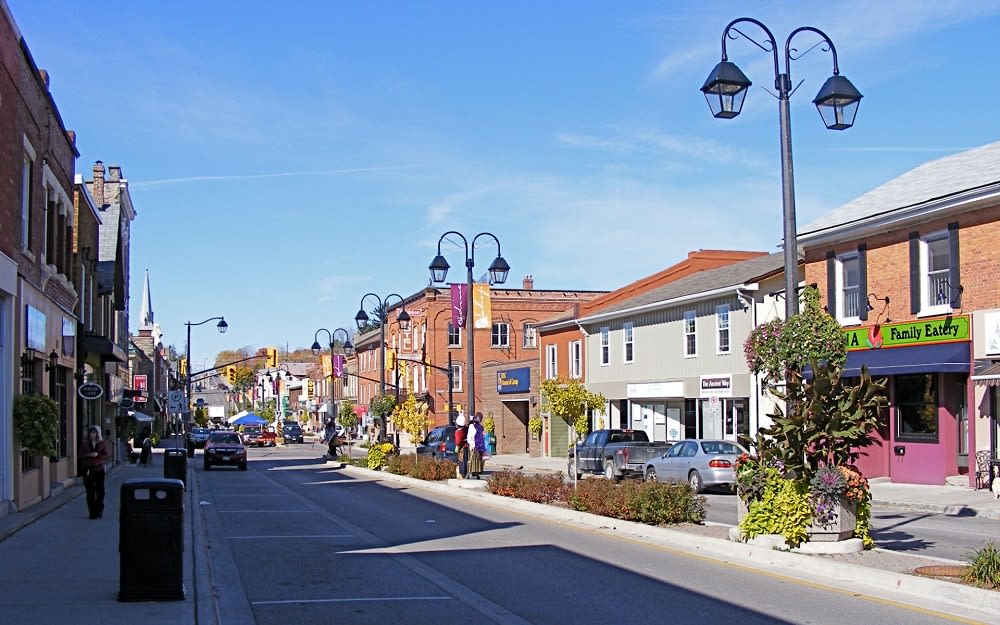 Recognized as
one of the fastest-growing communities in Canada
, Halton comprises four distinct municipalities, including the City of
Burlington
, the Town of
Halton Hills
, the Town of
Milton
, and the Town of
Oakville
.
A vibrant community rooted in agriculture and small-town living makes Halton a unique enclave with much to offer. With amenities, shopping, and cuisine that rival major urban centers, Halton is a gem for those looking to enjoy the tranquility of a close-knit community with access to the conveniences of big city living.
The area is accessible to airports, rails, provincial highways, roads, and public transit. Located with Toronto to the east, Hamilton to the west, and Lake Ontario in the southern region, Halton offers proximity to nature, arts and culture, sports, and other exciting venues. The family-friendly community offers its residents an exceptional quality of life and promotes a healthy work-life balance.
Peel

Just off the north shore of Lake Ontario, surrounded by beauty and calm, you'll find Peel Region. Spanning an area of 1,254 square kilometers, Peel is made up of the cities of Brampton, Mississauga, and the Town of Caledon.
Brampton
offers the incredible opportunity to enjoy the perks of working in Toronto while enjoying a quieter yet vibrant neighborly community. This area is an exceptional option for first-time homeowners or those looking for proximity to Downtown Toronto.
Mississauga
is a friendly community with much to explore. Offering exciting opportunities to enjoy outdoor activities, exceptional shopping, and something for everyone, this vibrant community is amazing. Mississauga is Canada's sixth-largest city on the stunning waterfront of Lake Ontario and is just a 30-minute drive from Downtown Toronto.
The Town of Caledon
has urban centers and rural hamlets that offer unparalleled charm. Amazing rural landscapes, desirable amenities, and proximity to Toronto create a fantastic destination to enjoy a fantastic quality of life.
Reach out to a GTA real estate agent today
Are you ready to own a luxury home in The Greater Toronto Area? Contact
Forest Hill Real Estate
to learn more about beautiful properties for sale in The GTA.